Wins for Chelsea and 2-IMMERSE at Wembley
A report from our man on the terraces, DOUG WILLIAMS from BT R&D:
2-IMMERSE is developing a live service prototype based on football that we aim to test at the FA Cup final on 19 May this year.  Several 2-IMMERSE project participants gave up this last weekend to take part in key technical tests to prepare for that event.  The test took place at Wembley Stadium during the FA Cup semi-final between Chelsea and Southampton.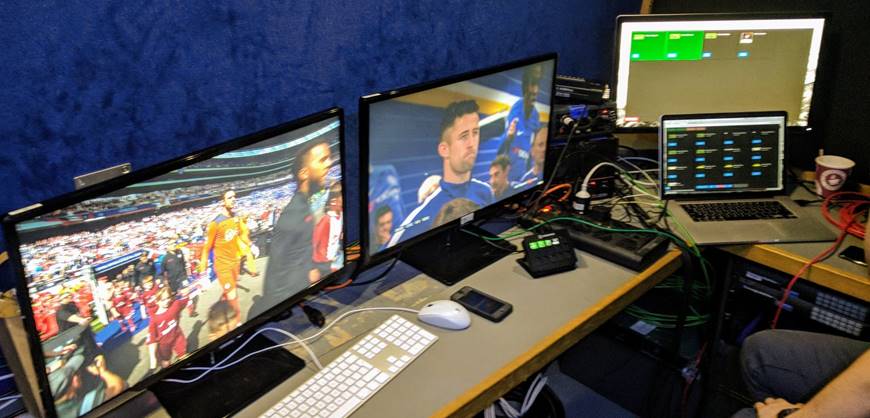 Getting experience of all that is required for the Wembley trial incorporates a number of fundamental and non-trivial milestones, including knowing what we have to do get access to Wembley with our own outside broadcast truck, knowing what we have to do to accept all the live feeds from the cameras in the stadium, and what we have to do to make the uplink work.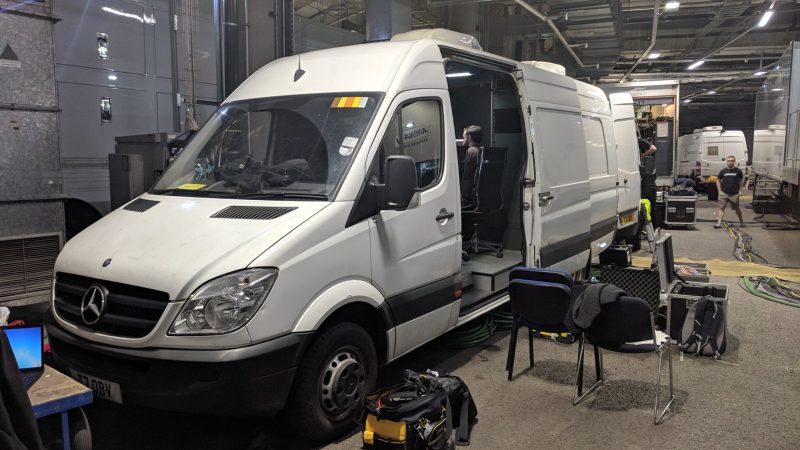 For most of the 73,000 in attendance the key question was, "Who would book their place in the final against Man United?" Our team members were much were less concerned about the result on the field. They were worried by the result on the screens.
The truck we used, thanks to the invaluable assistance of BT Sport, allowed us to test in a live environment a range of tools and systems that have been developed by the project. We learned an enormous amount by being in the middle of a major outside broadcast and through meeting a number of suppliers and colleagues who were centrally involved in delivering it.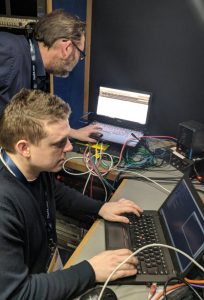 We were thrilled that the 2-IMMERSE was recognised and supported – and importantly that we are now better known to some of the outside broadcast teams whose support we will rely on for our next two live tests. Inevitably, and as you would expect from such a test, we spotted a range of bugs and problems, and we are now busy examining the logs to see if we can identify their causes – and the mend them.
While our team went home with a bug list and deeper knowledge of how the outside broadcast process interacts with our system, Chelsea went home victorious.  So the FA Cup final that we will be using in our live trials on Saturday 19 May will be between Manchester United and Chelsea.  Prior to that, as the footballers get measured for their match-day suits, we have some bug fixing to attend to and, thankfully, another live test to complete before we conduct a pioneering object based broadcast test of the 137th FA Cup final.
With thanks to Martin Trimby for the photographs.