Researching the landscape of live-to-digital theatre. By John Wyver, Illuminations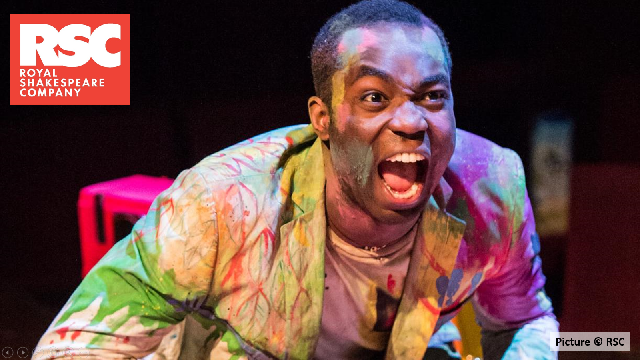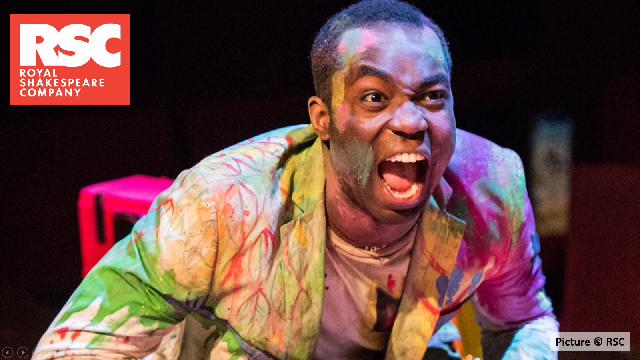 Paapa Essiedu as Hamlet in the RSC 2016 production.
Last month the three key agencies concerned with theatre in Britain – Arts Council England (ACE), UK Theatre and Society of London Theatres – released a substantial and significant research report that is an important contribution to understanding the impact on digital distribution of theatre productions. Engaging with theatre streamed to the home is the focus of the first of the 2-Immerse case studies, with theatre streamed to schools planned as a follow-up, and so the report From Live-to-Digital (which is freely available here) contains much that is of interest for our work. The ACE response is also well worth reading, and can be downloaded here.
From Live-to-Digital notes that there is a long history to capturing live performance on film and for television. It is only over the past decade or so, however, that, first, opera and subsequently theatre companies have been involved with the digital transmission of live or "as live" (that is, recorded during a stage show) performances to locations far from the auditoria in which they are taking place. Audiences are now very used to watching broadcasts by the likes of NT Live and RSC Live from Stratford-upon-Avon in cinemas. Increasingly, too, people are accessing performances online, often made available by smaller companies like Cheek by Jowl and Tara Arts. The broadcasts have been broadly welcomed, in large part because they make shows available to audiences who might not be able to travel to the theatres in which they are playing or because they are unable to afford tickets. But concerns have been expressed too, including from smaller theatres who worry that the audiences for these mediated forms are having negative effects on the numbers of those attending live shows. Hence the need for detailed research to understand the impact of this new form that is not quite theatre and not quite cinema but a new and potentially troublesome hybrid.
On the key question for the arts world of whether digital distribution means that fewer people are going out to the theatre, the report concludes that the available data reveal minimal impact on live attendance. 'Theatregoers,' it determines, 'are neither more or less likely to attend live theatre if their experience it digitally.' Which suggests that this new form isn't to blame for falling attendances, but is disappointing for theatres hoping to encourages new audiences through their doors. But in relation to attracting hard-to-reach audiences, which in this context often means younger people and those from BAME communities, the report indicates that those who stream performances at home are younger and more diverse than audiences for live theatre and 'Event Cinema' (which is the industry name for the likes of NT Live). For 2-Immerse, which is directly concerned with enhancing and enriching the streaming experience at home, this indicates that our work may be welcomed by those aiming to extend the audiences for live theatre.
As a producer, I was surprised by the report's finding that while economics and convenience are key drivers for audiences for live-to-digital performances, the question of whether or not they are actually 'live' is less important for viewers. My sense both as a maker of these broadcasters and as an enthusiastic punter watching them in the cinema is that the jeopardy of a live broadcast enhances interest and engagement. But it seems that I am in a minority, since only 17% of the Event Cinema attendees surveyed said that 'liveness' is 'very important' to them.
A last key finding of the report is that audiences do not believe live-to-digital performances are a substitute for live theatre, but rather that they constitute a significant and distinct experience. 'Interviews and focus group conversations,' the report says, 'underscore that there are still significant advances to be made within these new media; understanding how audiences engage with and experience new art forms digitally, particularly at home, is in its infancy.' Those of us working on the Theatre at Home trial for 2-Immerse concur with this, and indeed hope that our work can make a contribution to both that understanding of current experiences and to the ways in which it can be improved and made more meaningful, especially through improved forms of social activity, for audiences in the years to come.
John Wyver is Director, Screen Productions for the Royal Shakespeare Company and the producer of RSC Live from Stratford-upon-Avon.