A Day in Brussels: showcasing our production tools
PABLO CESAR, JIE LI and THOMAS RÖGGLA from project partner CWI Amsterdam report on a successful showcase in Brussels:
Vlaamse Radio- en Televisieomroeporganisatie (VRT), the national public-service broadcaster for the Flemish Region and Community of Belgium, organizes every year a networking event on media innovation: Media Fastforward. This year it happened in the beautiful location of Bozar in Brussels on 5 December. VRT Innovatie invited a number of European research projects to participate in the Future Zone.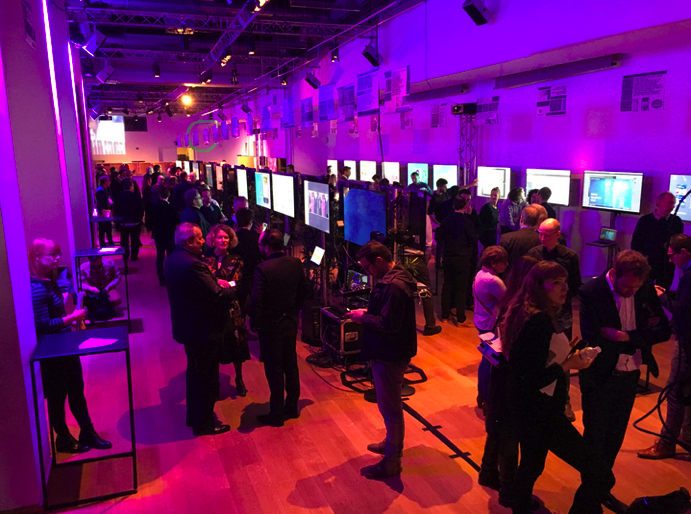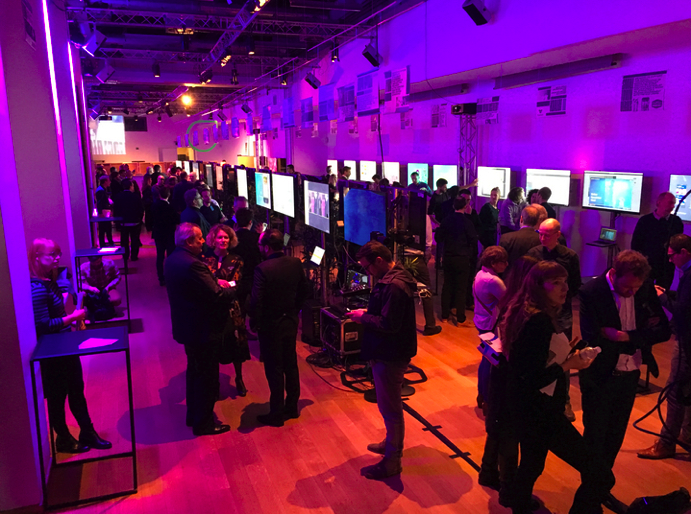 Media Fastforward, focusing on media innovation, fits well the networking and dissemination needs of 2IMMERSE, providing a unique opportunity to meet with others and to showcase the results of the project. So the CWI team packed their bags, taking along a demo about our object-based multi-screen broadcasting, with an emphasis on the live-triggering tool intended for sports events such as football or MotoGP races.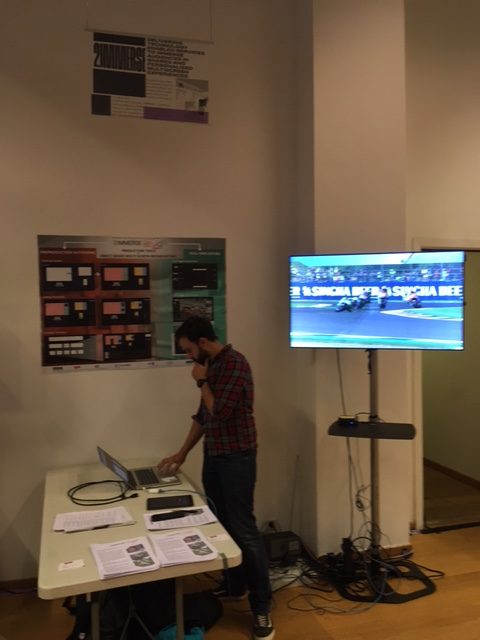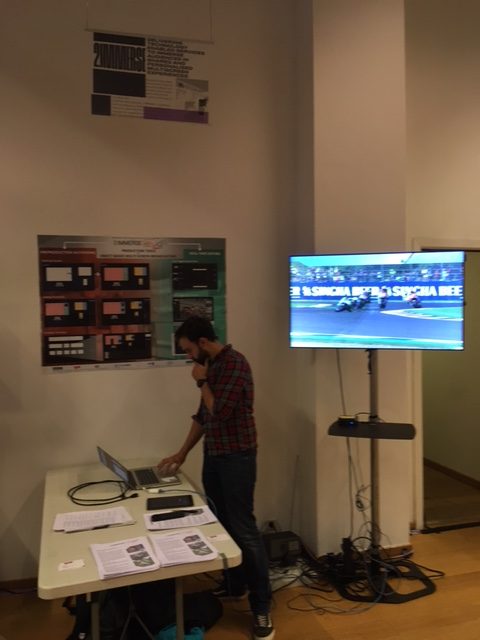 Our demo showed a working prototype of our tool, interfacing with the 2IMMERSE platform, that in real-time could trigger broadcast events, showing and hiding collections of objects. The tool aims to reduce the workload during live broadcasting by providing templates for certain events (e.g., crashes, overtakes in MotoGP). The template resembles a 'data package', including graphics, placeholders for camera feeds, and scripts describing sequences of contents within this event.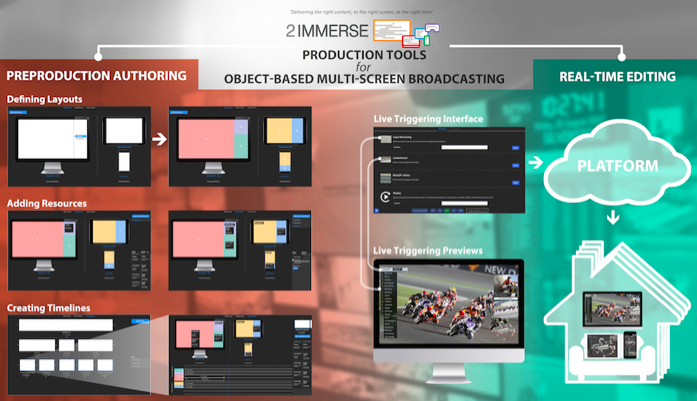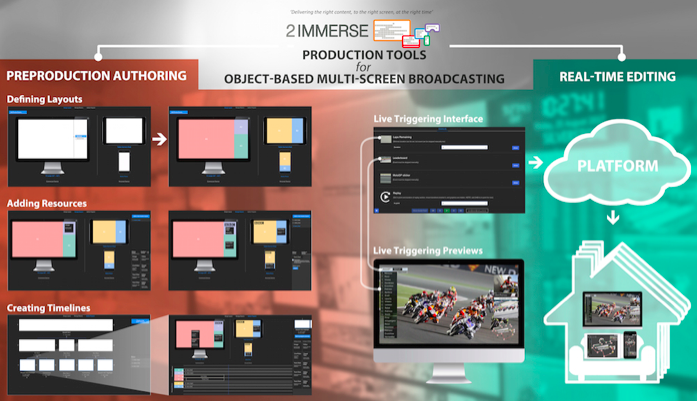 The event was a huge success with around one thousand registered visitors, 25 (inter-)national speakers, more than 40 startups, 12 research projects and 3 impressive tech companies. It allowed us to interact with peer projects like FLAME, MOS2S and ImmersiaTV, and show and discuss about our production tools with entrepreneurs, media professionals, and policy makers.
Yes, we also had as well some extra time to relax with bike games and alcohol-free mojitos; we will certainly be back next year!